Whinge
A Message to You, Demmies
posted: 03/27/07 With sincere apologies to The Specials...
Stop your messing around
Better think of your future
Time you straightened right out
Creating problems in town
Demmies, a message to you
Demmies, a message to you...
First, to the Democratic party, I'll say this: Well done. And about time. You've taken the House. And now, it appears, the Senate too. Good on ya. Here's a bit of advice:

Do not gloat. On with the humble.
Realize that in the majority of races, you won by a narrow margin. The country is still very much a divided one.
Nancy Pelosi, you keep that crazy down, you freaky wingnut, you.
Get to work. This is going to be a tough two years.
Thank you, America. We can and will do better. And now...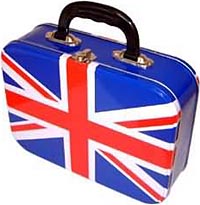 Across the pond for a couple of dates with me mate Amrit Sond and friends. Saturday, November 11
THE RAM JAM CLUB
Guitar Night w/ Amrit Sond and friends
8:30pm, £5
46 Richmond Road
Kingston Upon Thames KT2 5EE
020 8541 4328
Sunday, November 12
WINDSOR ARTS CENTRE
w/ Amrit Sond
8:30pm
The Old Court, St Leonards Rd.
Windsor, Berkshire SL4 3BL
01753 859336
New podcasts coming soon. Promise, like. Play the podcast.
Get it: on iTunes |

Huh? Wazza? Help! There will also be a bit of le haw-haw-haw before coming back stateside.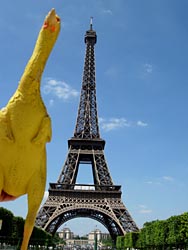 Bon jovi.
Click to share:
»Whinge Archives